For those of us in digital marketing and for many business owners, we have heard of the WeChat platform, but are still wondering what its key functions are and how we can use it to grow our business. This post aims to give you a quick overview of what WeChat does along with some quick facts highlighting the platforms exponential growth in the past few years.
WeChat is a popular phone application used by consumers in China. Where we see a great number of messenger apps, social platforms like Facebook, and ecommerce apps for consumers to interact with friends/family and make purchases online in North America, the Chinese managed to consolidate all of these functions into WeChat.
WeChat's primary function is a messenger platform, much like what Whatsapp does for users around the world; users can chat directly with friends and also create chat groups. What makes WeChat especially interesting for businesses is that it also combines the functionality of a social platform, where a user can share "moments" from their daily life onto a newsfeed, and their friends can stay up-to-date with their latest news.
Users can also interact with brands on WeChat, similar to how brands can set up a Facebook page, brands can set up what WeChat calls a Subscription or a Service account to post articles (the length of a blog post) to their branded accounts. Users can message the administrator or the service person WeChat account assigned to the branded WeChat account.
Is that enough functionality for you in one app?
WeChat's not done yet. User can leave home without their wallet and manage to eat, book flights, make money transfers, online shop, read the news, hail a taxi, and even book a hotel with WeChat.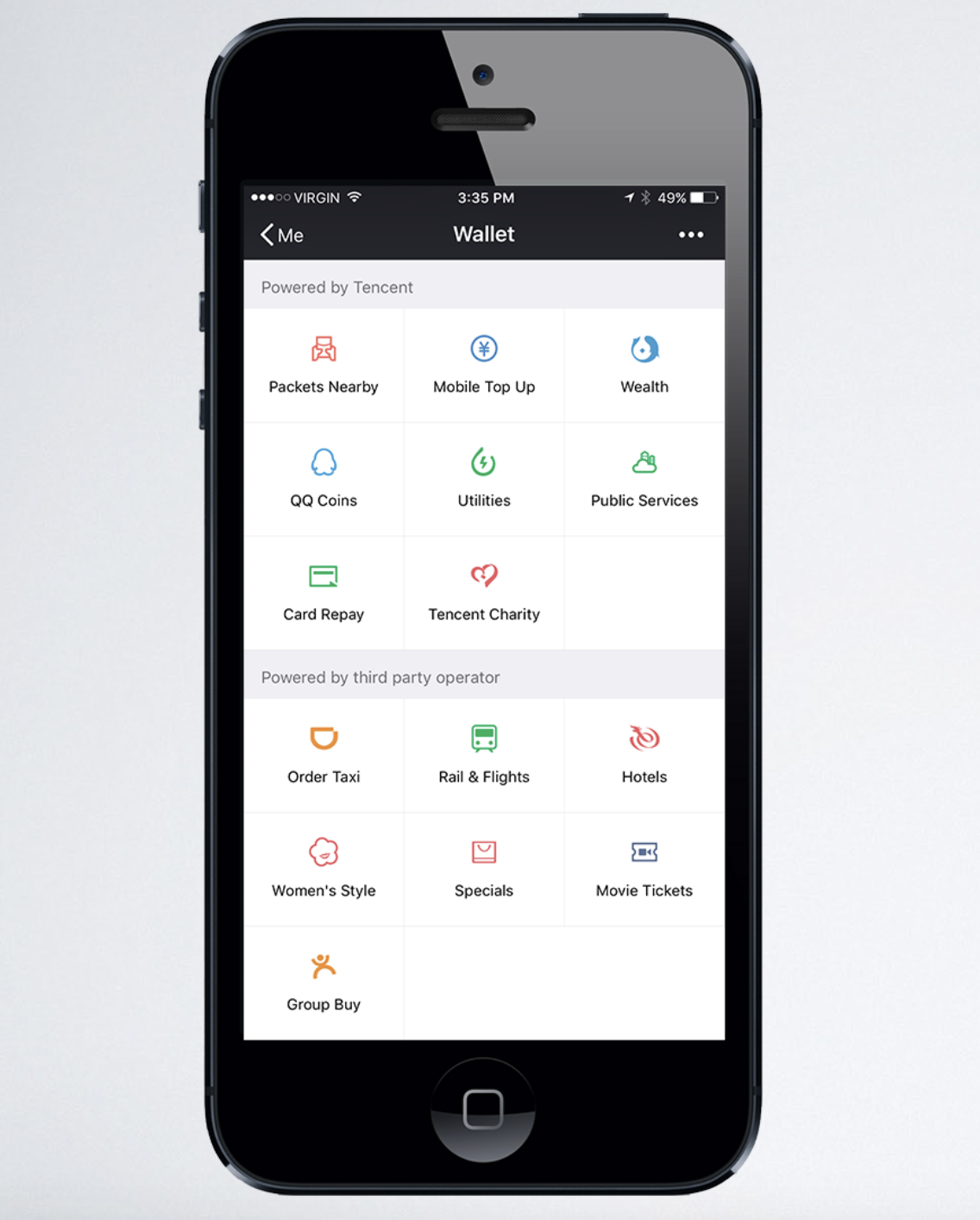 Social, Shopping, Customer Service
With its variety of functions that integrate seamlessly with the consumer's daily lifestyle, it's no wonder that WeChat has achieved astronomical growth since its launch in 2011.
Here are some quick facts on WeChat:
Over 1.1 billion registered accounts

846 million active users

570 million daily active users(!)

639 million people access it on a smartphone

300,000 stores accept WeChat Payment

Average users check WeChat 10 times per day
Over our next series of blog posts we will answer questions such as how businesses use WeChat, how salespeople and service personnel can use WeChat for sales and after sales customer service, the types of business WeChat accounts, and how consumers use WeChat and our suggested best practices for you to make the most of your WeChat investment.