More often than not, businesses lack in-house capability to verify the quality of their ethnic marketing communications. The usual translation process is to source a freelance translator, hoping the translated pieces will be on brand and consistent with the company's english marketing communications.
Separate Branding or Creative Agency, Graphic Design Agency, and somewhere along the line you need the marketing material translated. This creates a tangle of telephone lines between multiple parties.
Often the client is disappointed in the results, or worse, unaware that their ethnic marketing pieces are inconsistent with their desired marketing message. At the same time, consumers are also forming their perception of the brand through their interaction with these ethnic marketing pieces, and with subpar translations, consumers form a negative impression, where they feel the brand didn't put enough effort into communicating with them.
It's a bad spot to be in, and it doesn't have to be this way. Here's how we see the spectrum of translation quality:
Google Translate - copy, paste, press a button and hope it doesn't translate to "this table has six arms and is made of fur."

Translator - you can expect smoother sentence transitions, and copy that actually makes sense to a native speaker.

Agency with Marketing Expertise - with marketing insight, we research both the industry and the target customer BEFORE we begin our translation. The set of vocabulary used to represent a "premium" brand can be glamorous (ie. in the fashion space: Versace) or minimalist (ie. in the fashion space: Celine). Both are premium brands, but an understanding of the brand and customer will reveal the drastic difference in vocabulary one would use to properly describe the brand in another language.
We are in the third group, and our team of marketing experts and translators ensure your brand message doesn't deteriorate after passing through the translation exercise. We maintain the integrity of your brand image across cultures. We specialize in English to Chinese translation (Traditional and Simplified), with additional languages available by request.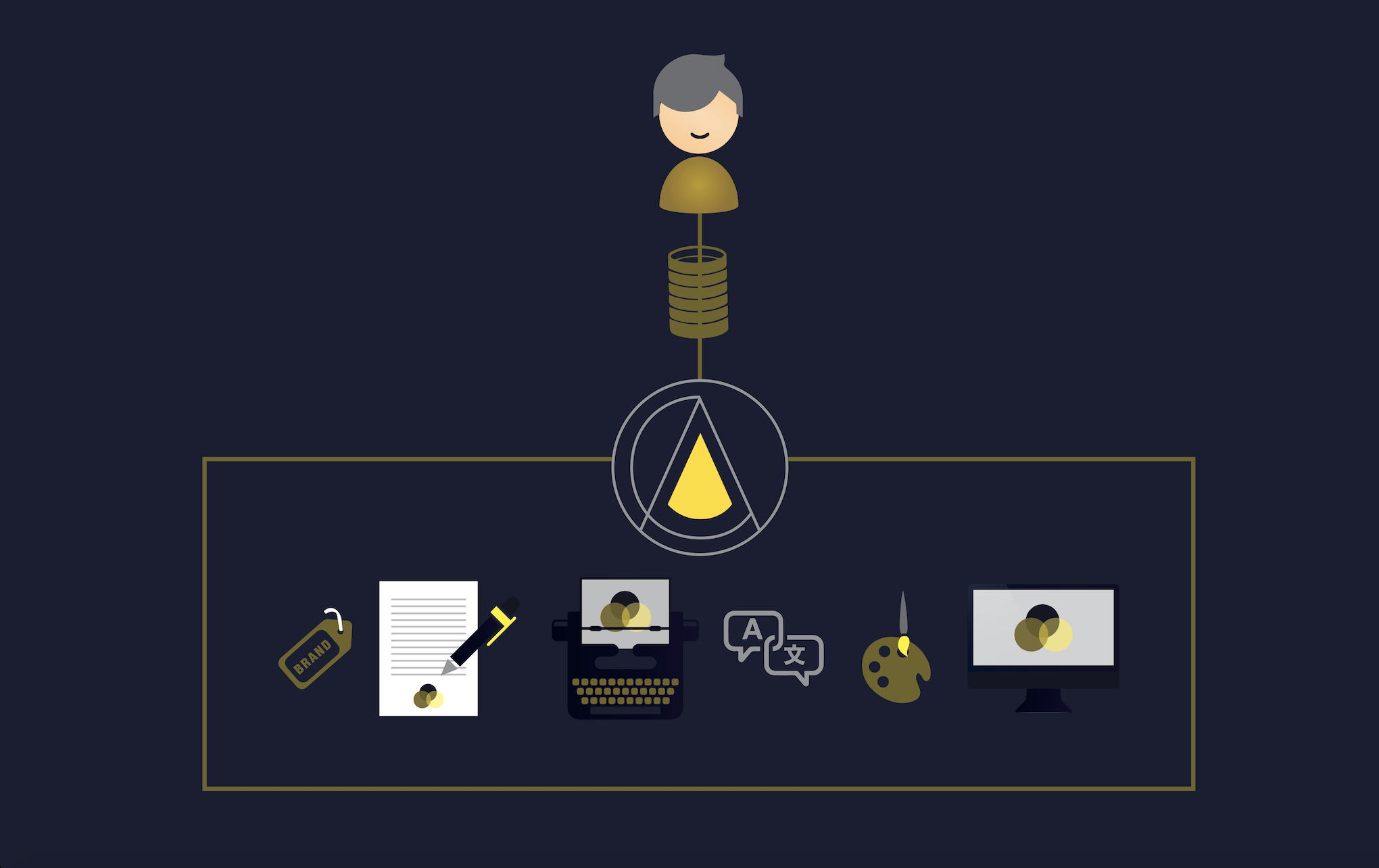 All under one roof, our experience marketing team, translators and graphic designers collaborate to ensure your message does not get lost in translation.
If you are ready to take your ethnic marketing strategy beyond google translate, give us a call or email today to find out how we can help you.